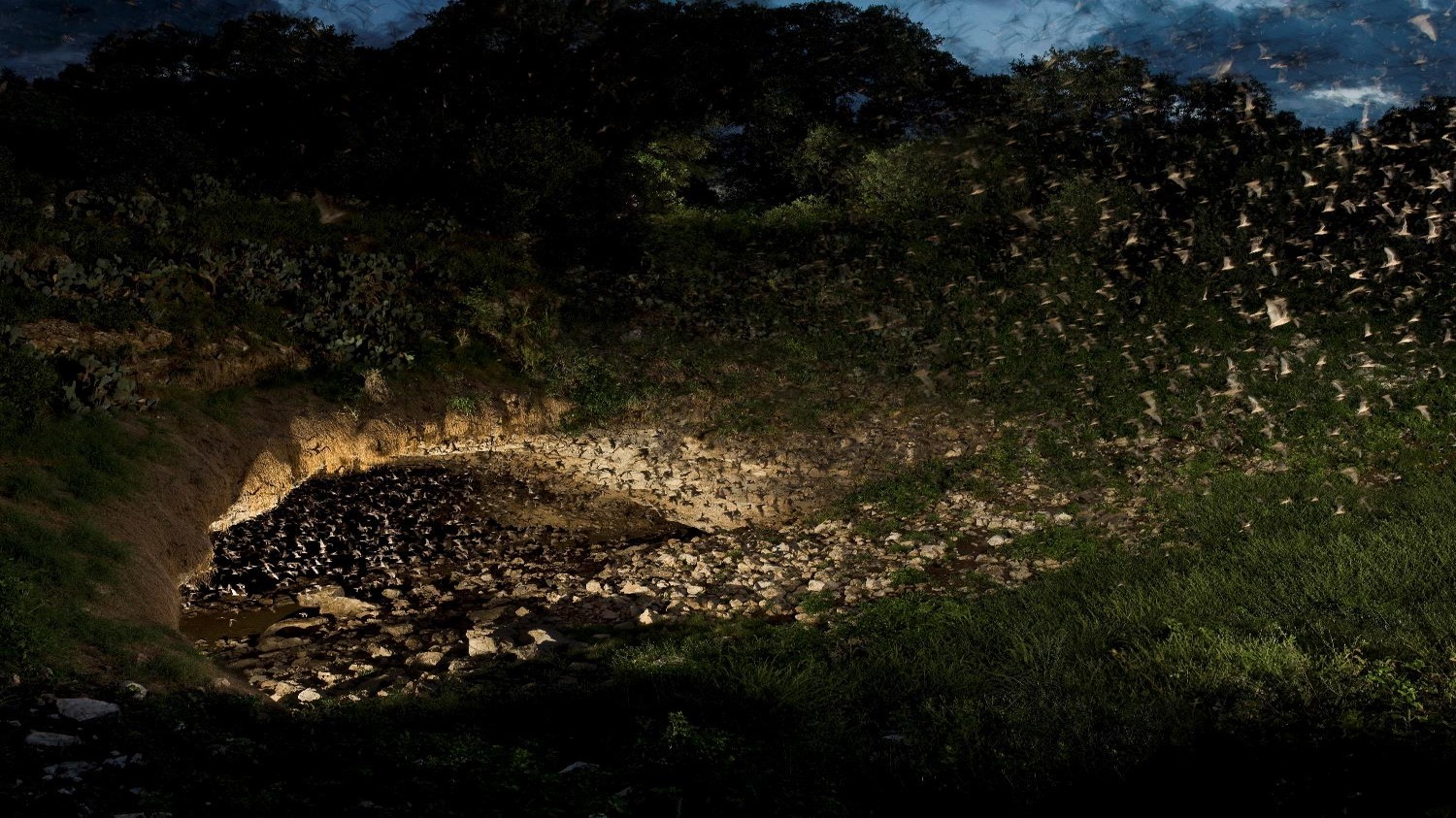 Photo Credit: Bat Conservation International
Conservation in Practice with Bat Conservation International
Using the Conservation Standards to save the world's bats
Honorable Mention in the 2018 Case Study Competition
by Bat Conservation International
Bats play a crucial role in maintaining ecological balance and are essential to the health of ecosystems globally. As natural pest controllers, they consume vast quantities of insects, including agricultural pests, helping to reduce the need for harmful pesticides. Additionally, many bat species are important pollinators, facilitating the reproduction of various plant species, including economically significant crops such as bananas and mangoes. Moreover, bat guano (droppings) serves as a valuable fertilizer, contributing to soil health and agricultural productivity. Given their ecological contributions, bats are vital in supporting biodiversity and promoting the overall stability and sustainability of natural environments worldwide.
Bat Conservation International (BCI) staff and the National Board were interested in delivering new levels of conservation impact. This included investing in projects on the ground that save bats and building replicable, scalable models of conservation delivery. BCI wanted clarity on areas of real potential for growth and a tactical plan for how to get there that leverages its new organizational structure and staffing.
Adopting the Conservation Standards within a large organization with international influence does not go without its challenges, so in order to ease into the transition, BCI started small by testing the Conservation Standards among a few smaller projects and among a few staff members. To begin the process, BCI received training with Miradi 
The Conservation Standards were tested within the organization's programs through three major project focus areas which were a Threat-Based Project (Wind Energy) – which represented a thematic set of work addressing a key threat, a Place-Based Project (Pollinating Bats in Southwestern US and Mexico) — which was selected to represent typical place-based projects that require a mix of strategies to deal with a set of prioritized threats to bats and their habitat, and a Global Program Template (Caverniculous Bats) — which was selected to represent a more generic program template that could be used to more quickly develop standardized place-based projects around the world.
Throughout the process, staff found the approach and tool set to be helpful in conservation planning as evidenced by ongoing adoption following the initial training. Participants and staff went on to apply the methods to new and existing projects in development. As of today, BCI now has 10 active Miradi files in Miradi Share representing all major conservation strategies across the organization. 
"The use of OS improves Shared Understanding of Conservation Situation — Project team members realized that saving a specific bat species involves more than managing the specific population or roost, but instead needs to consider the wider system in which the bats are living." – Bat Conservation International
Learn more about this work by downloading corresponding documents here.
A fruit bat begins to take off from a tree in Southeast Asia.
A Mexican free-tailed bat perches on a rock. Photo by Michael Durham / Minden Pictures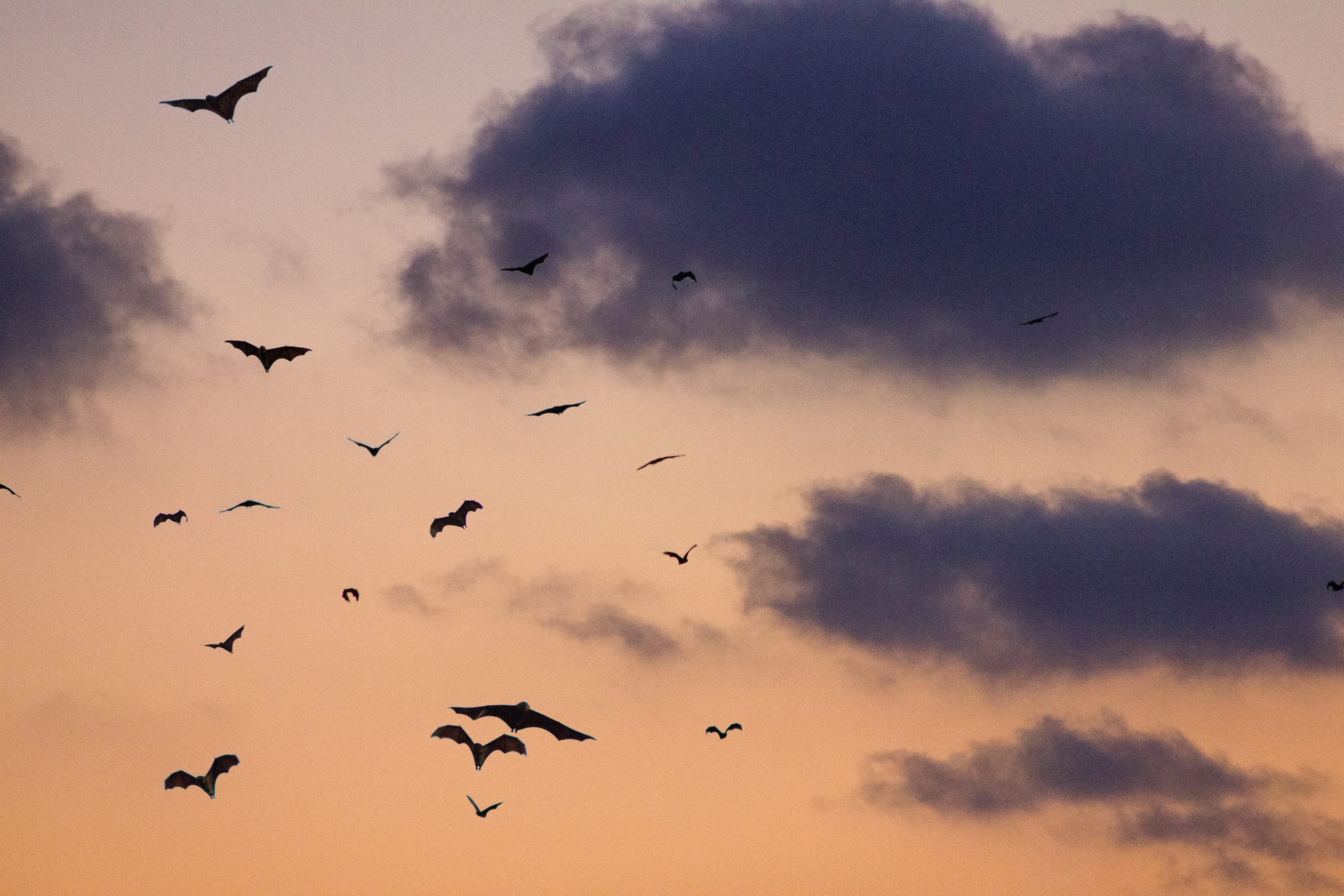 A flock of bats fly out for the night in search of food.
More about Bat Conservation International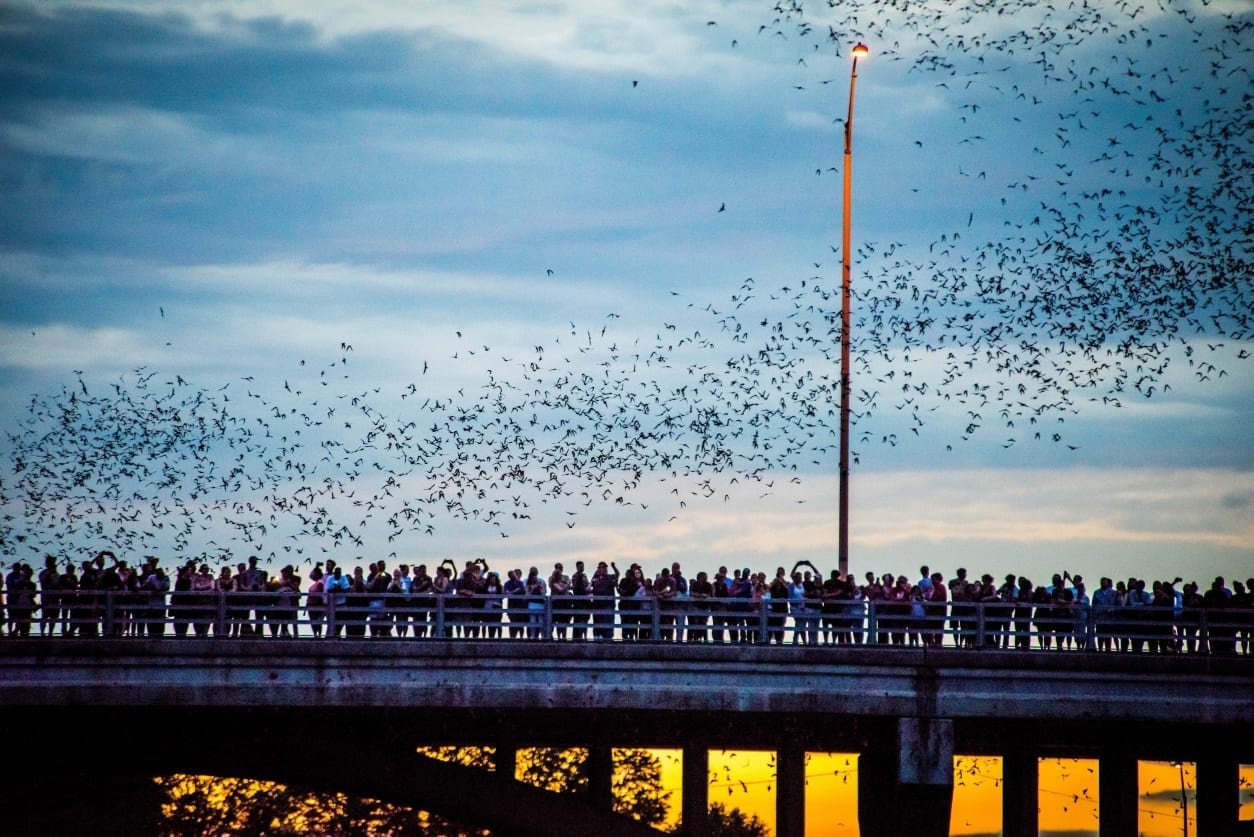 Bat Conservation International's mission is to conserve the world's bats and their ecosystems to ensure a healthy planet. Founded in 1982, Bat Conservation International has grown into a globally recognized conservation organization dedicated to ending bat extinctions. Working together, their goal is to redefine what is possible in global conservation, through the utilization of cutting-edge tools, technology, and training to create a real, measurable impact.  Bats lead to the best opportunities to protect nature anywhere in the world. Bats are vital to the world's ecosystems and economy, but hundreds of species face threats to their existence.