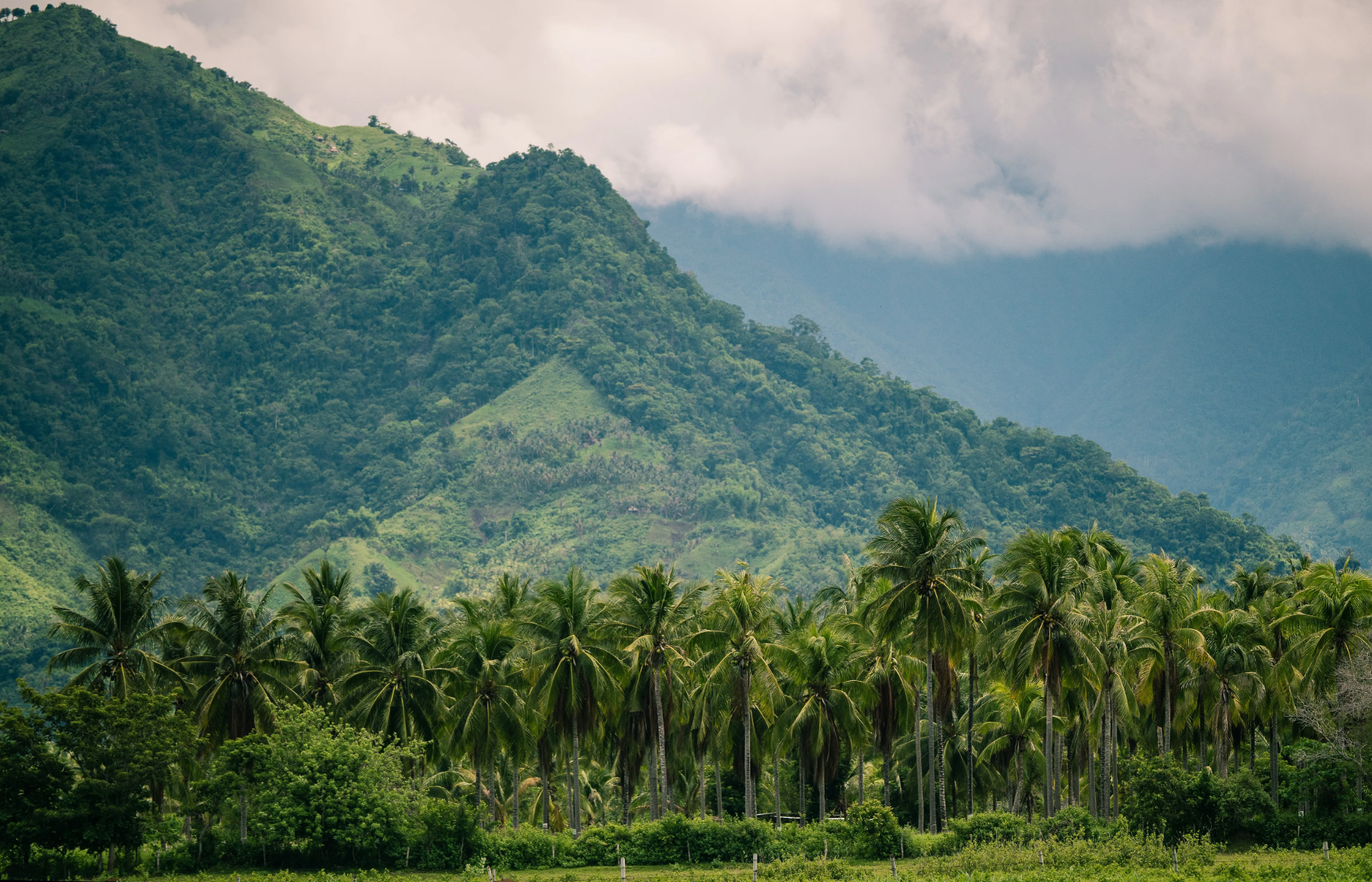 Photo Credit: USAID Protect Wildlife
Mount Mantalingahan Protected Landscape (MMPL) is a remarkable and ecologically significant area located in the Palawan region of the Philippines. Spanning approximately 120,457 hectares, it is known for its outstanding biodiversity and crucial role in preserving the region's ecosystems. What makes MMPL unique is its rich concentration of endemic and endangered species, including the critically endangered Philippine cockatoo, Palawan bearcat, and Palawan peacock-pheasant. The protected landscape encompasses various habitats, such as tropical rainforests, limestone karst formations, and montane forests, which contribute to its exceptional ecological diversity and importance for scientific research and conservation efforts. Furthermore, MMPL serves as a vital watershed area and is at the headwater for 33 watersheds, providing essential water resources and supporting the livelihoods of local communities in Palawan. Its designation as a protected landscape ensures the sustainable management of natural resources while safeguarding its exceptional biodiversity for future generations.
Challenging this incredible region, is illegal mining, poaching, unbridled agricultural growth, and forest overexploitation.
In response, the U.S. Agency for International Development (USAID) and the Philippines' Department of Environment and Natural Resources (DENR) sought to address these threats through an initiative called Protect Wildlife in 2017.
Protect Wildlife used all stages of the Conservation Standards to facilitate collaboration among civil society organizations, five municipal governments, and the landscape's management board. This collaboration led to the development of an updated protected area plan and land use plans for forests in the buffer area, strengthening the capacity of landscape stewards to enforce rules and undertake activities that keep the ecosystem safe.
Protect Wildlife has also helped strengthen capacity for more proactive wildlife law enforcement (e.g., through training for the DENR and local governments) and supported small-scale, conservation-friendly livelihood activities (e.g. seaweed production, yam production).
Overall, USAID/Philippines' technical assistance has resulted in the zoning of 206,567 hectares of Mount Mantalingahan Protected Landscape (120,457 hectares) and forestlands outside the protected area (153,836 hectares) into broad categories of protection and conservation areas and production areas. Further, it mobilized local leaders and communities to help in implementing the plans, developed funding schemes to finance conservation and management activities, deterred would-be poachers and illegal loggers through more active enforcement, and incentivized compliance with clarity on tenure and livelihood support.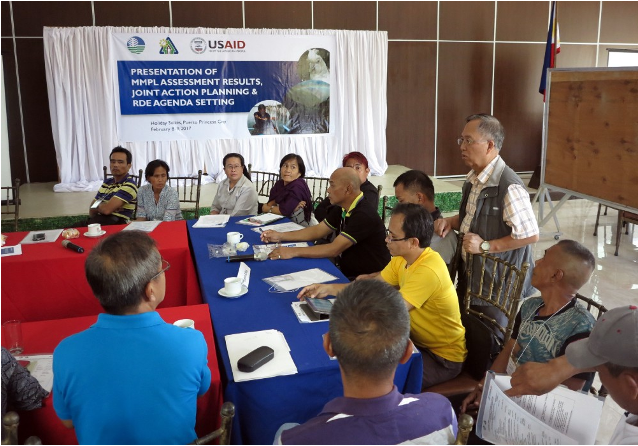 Former Protect Wildlife Chief of Party Ernesto S. Guiang (standing) leads a team of stakeholders during discussions at the Mount Mantalingahan Protected Landscape post-assessment planning meeting. Photo by: USAID/Protect Wildlife.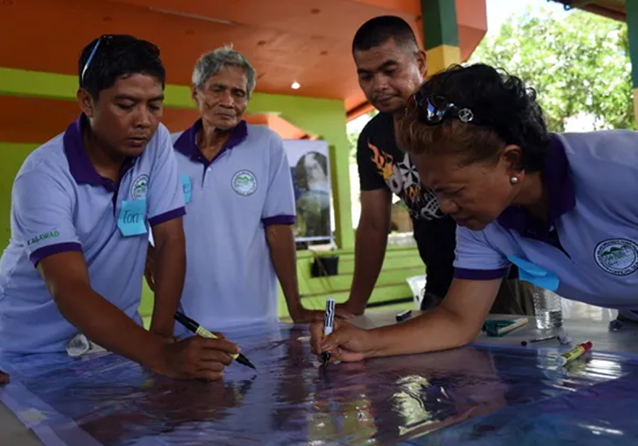 Southern Palawan local government representatives chart and trace their forest land use plans for their respective community forest lands during a participatory mapping workshop for forest land use plans. Photo by: USAID Protect Wildlife.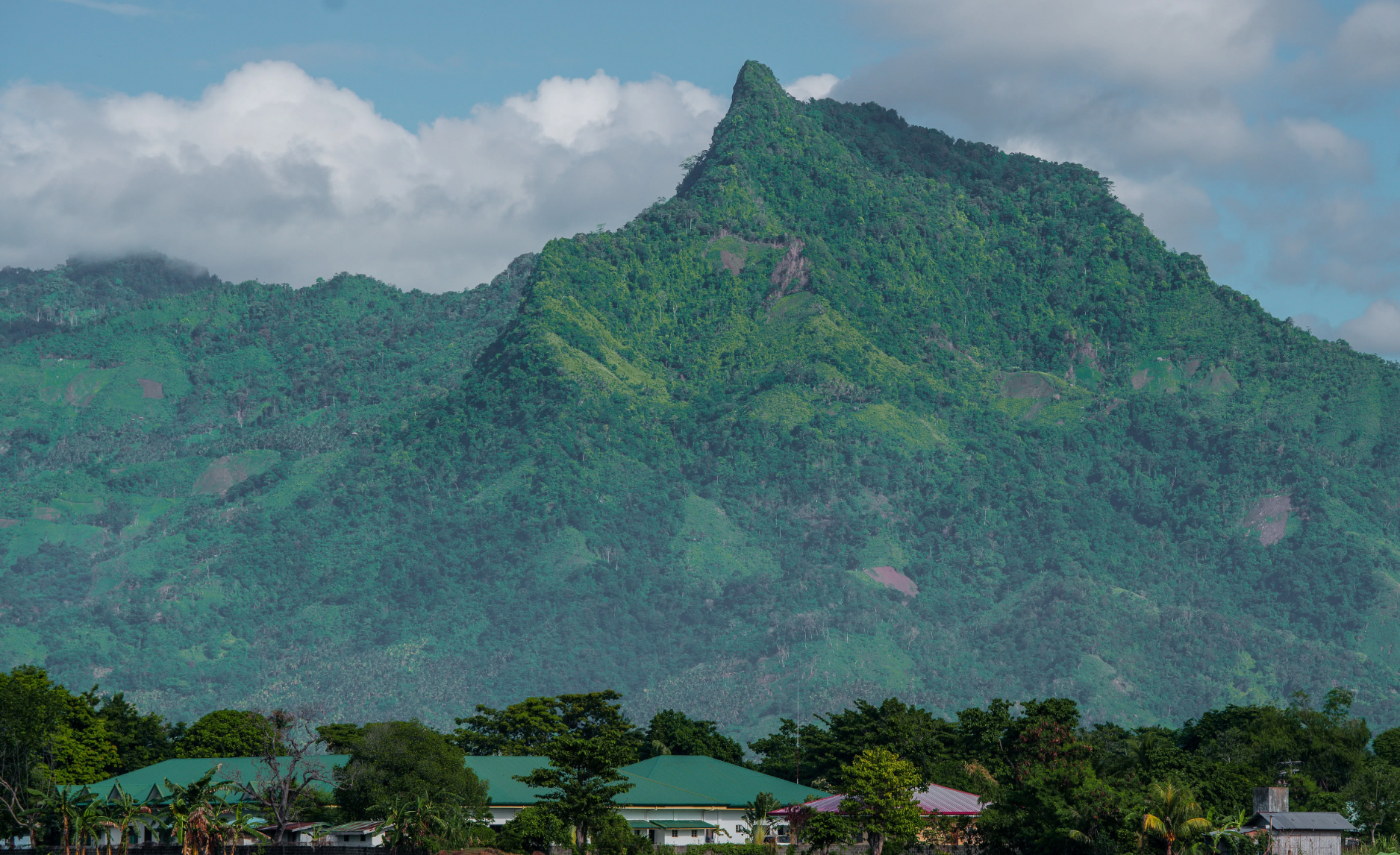 Photo by: USAID Protect Wildlife.
Mount Mantalingahan is locally known as the "Mountain of God" because of its difficult trails, cliff edges, and steep slopes. The mountain stands at 2,086 meters above sea level, making it the highest peak in Palawan.