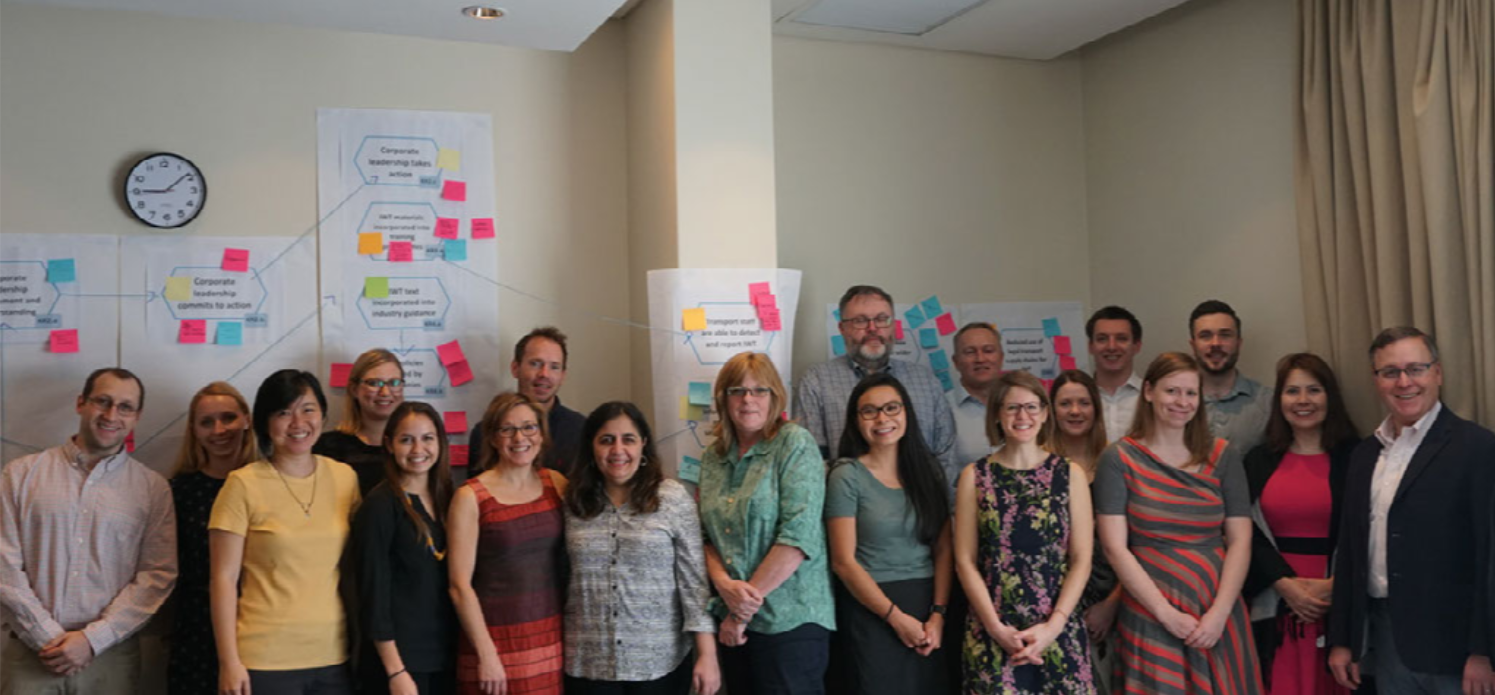 Conservation in Practice with Reducing Opportunities for Unlawful Transport of Endangered Species (ROUTES)
Using the Conservation Standards to prevent illegal transport of endangered species
Second place in the 2020 Case Study Competition
by TRAFFIC
Wildlife smugglers take advantage of transportation infrastructure, especially large passenger flows in airports, to discreetly move live animals or their parts across borders in an attempt at evading authorities and exploiting weak security measures. The lucrative black market for rare and endangered species drives this illegal trade, posing significant threats to global biodiversity and animal welfare. Stringent airport security and increased awareness are essential to combat this cruel and unsustainable practice.
In 2019, over one million illegal wildlife products and live animals were confiscated in airports across the world according to a report by TRAFFIC. 
There is significant potential to reduce illegal wildlife trade through training and collaborating with airport staff. To take advantage of this potential, the U.S. Agency for International Development (USAID) initiated the Reducing Opportunities for Unlawful Transport of Endangered Species (ROUTES) Partnership.
Born out of a 2015 collaborative action planning workshop, ROUTES partners included the US government, Airports Council International (ACI), the Center for Advanced Defense Studies, the International Air Transport Association, TRAFFIC (an environmental NGO), and the World Wildlife Fund. ROUTES used stages one through four of the Conservation Standards (Assess, Plan, Implement, Analyze & Adapt) to collaborate with these and other stakeholders to reduce illegal wildlife trafficking.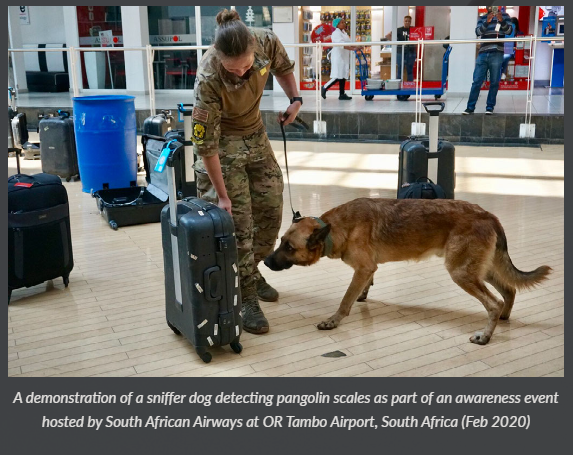 The Conservation Standards helped ensure they spoke a common language, which is crucial for effectively coordinating and evaluating strategies with multiple organizations.
The ROUTES core team spent its initial years aiming to meet objectives, focused on subjects like data analytics, staff training, and corporate engagement. Drawing on results from an internal evaluation, ROUTES then worked on also growing the relationships between transport and law enforcement professionals.
Thanks to ROUTES's work, wildlife trafficking prevention is now a significant part of various transportation organizations' policies. For example, the ACI Europe Sustainability Strategy for Airports now includes wildlife trafficking prevention strategies. Transportation, customs, and law enforcement professionals are collaboratively developing an automated detection software aimed at finding wildlife smuggled through airport screening systems. Transportation staff can also now use an app to report information about wildlife trafficking to law enforcement.
With practical advances like these, ROUTES partners hope to significantly reduce wildlife trafficking across the globe.
Click the image below to learn more about the Case Study.