Photo Credit: Simon Horsburgh
CMP's First Global
Conservation Standards Photo Story Competition
---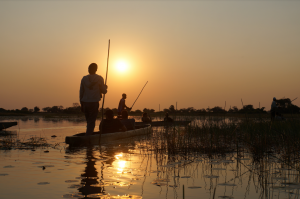 Deadline: August 5, 2022
We are looking for conservation projects across the globe that can be captured visually to tell their story and highlight their use of the Conservation Standards. Our hope is that these photo stories will inspire organizations and individuals currently using or interested in the Standards.
Do you want to feature your conservation work through visual storytelling?

Are you willing to share your Conservation Standards story?

Do you want to win fabulous prizes?

Are you looking for everlasting fame and glory?
Submit your photo story! Details on the judging criteria and how to submit your photo story can be found here. 
In a CMP webinar, videographer Justin Grubb (Running Wild Media) provided guidance and recommendations for submitting an outstanding photo story and for taking great photos! 
See recordings of the webinar in English, Spanish, and French on the Conservation Standards YouTube Channel.
Prizes: learn more here (pg. 3).
Questions? Contact Jaclyn Lucas at jaclyn@fosonline.org
About the Conservation Standards
---
The Open Standards for the Practice of Conservation, or Conservation Standards (CS) for short, are a widely adopted set of principles and practices that bring together common concepts, approaches, and terminology for conservation project design, management, and monitoring. Developed by the Conservation Measures Partnership (CMP) and regularly updated in collaboration with the broader community, this open-source, strategic process helps conservation teams achieve lasting impact.
The CS are a product of the collaborative work of CMP. Version 1.0 (2004) drew upon the results of the Measuring Conservation Impact Initiative, a 2002 study and the collaborative inputs of CMP members. Around that time, CMP member organizations also worked together to crosswalk their planning systems and terminology in a "Rosetta Stone" exercise and to agree upon a common set of terms. These efforts came together and led to the development of the Conservation Standards.
Open Standards for the Practice of Conservation
Open: The Conservation Standards are open-source (Creative Commons license) – they are to be shared, used, and adapted as teams see fit for their context.
Standards: The Conservation Standards describe ideal practices for doing good conservation work. The process uses a mutually defined lexicon, draws on standards and practices across several fields, and has been adapted over time by the conservation community.
Practice: The Conservation Standards focus on how we do conservation.
Conservation: The Conservation Standards were developed for biodiversity and resource conservation efforts, but they have evolved over time to better reflect and consider the connections between nature and humans.
Why use the Conservation Standards?
---
The Conservation Standards help teams do better conservation!
The conservation community tackles large, complex, and urgent environmental problems. The stakes are high. We need to know how to use our resources most effectively to achieve lasting impact. To do so, we must better understand how and why some conservation efforts are effective and others less so.
The Conservation Standards—developed, tested, and continuously refined by conservation leaders across the world—provide a clear, systematic approach to managing, monitoring, planning, and learning from past conservation efforts. The standards promote the use of best-practices, prioritization at various stages, testing of assumptions, and data sharing.
The Conservation Standards are not simply an inert document. They are supported by a lively community of Conservation Standards users actively developing, refining, and sharing practical guidance and innovations to help other teams effectively use the Conservation Standards to improve their work.
Looking for a quick way to get started with the Conservation Standards?
---
The Conservation Standards offer a rich and rigorous approach to project management. But, sometimes teams don't have the time, money, or support to undertake all steps to the ideal level. If you find yourself in this situation, check out this draft "Cookbook" for Lighter Approaches to the Conservation Standards!